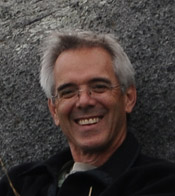 Since finishing my psychiatric training at Duke and Columbia Universities in 1979, I have been practicing psychiatry in Vermont. My practice consists of a balance between an office based adult psychiatry service and a forensic consultation service. The legal demands have become dominant in recent years but retaining a private outpatient practice remains a primary interest.

In my office practice I offer a confidential setting where the therapeutic approach is tailored to each individual's needs. The setting provides a comfortable working environment to address essential concerns without the limitations and loss of privacy found in managed care or clinic settings.

The forensic practice involves consultations that are available throughout Vermont and elsewhere as the situations warrant. These evaluations can occur in a variety of settings including hospitals, courts, correctional settings, attorney offices or in other private office or home settings.